In Norse mythology, a
troll
is a generally negative synonym for
jötunn
. Later, in Scandinavian folklore, trolls became beings in their own right. In modern times trolls are depicted in a variety of media.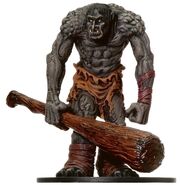 In Norse mythology, troll, like thurs is a term applied to jötnar. In Old Norse sources, trolls are said to dwell in isolated mountains, rocks, and caves, sometimes live together (usually as father-and-daughter or mother-and-son), and are rarely described as helpful or friendly.
There is much confusion and overlap in the use of Old Norse terms jötunn, troll, þurs and risi. Lotte Motz theorized that these were originally four distinct classes of beings; lords of nature (jötunn), mythical magicians (troll), hostile monsters (þurs) and heroic and courtly beings (risi) - the last class being the youngest addition. Ármann Jakobsson calls this theory "unsupported by any convincing evidence" and argues that since the sources disagree, it may be most fruitful to investigate each text separately.
Later, in Scandinavian folklore, trolls become defined as a particular type of being, generally held to be larger than humans and notably ugly. Numerous tales about trolls are recorded, in which they are frequently described as being extremely old, very strong, but slow and dim-witted. They are sometimes described as man-eaters and as turning to stone upon contact with sunlight. Into the 20th century, the origins of particular Scandinavian landmarks, such as particular stones, are ascribed to trolls.
A Scandinavian folk belief that lightning frightens away trolls and jötnar appears in numerous Scandinavian folktales, and may be a late reflection of the god Thor's role in fighting such beings. In connection, the lack of trolls and jötnar in modern Scandinavia is explained as a result of the "accuracy and efficiency of the lightning strokes".
Community content is available under
CC-BY-SA
unless otherwise noted.