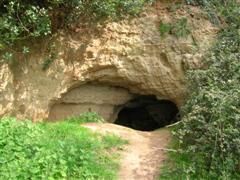 Pixie's Parlour are the caves known to where the pixies of Ottery St. Mary, were banished to.
History with pixies
[
]
Little is known about Pixie's Parlour but it is said to be the place where the pixies had imprisoned the bell ringers. They were then banished there for their actions. This event had happened in June which is why the people of Ottery St. Mary celebrate Pixie Day in June to commemorate the legend of the infamous pixies.
Location
[
]
Pixie's Parlour can be found along the banks of the River Otter, about a mile south of the Otter Road bridge in Ottery St. Mary.